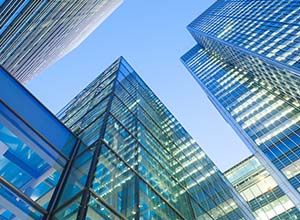 Integrated Media Solutions
INTEGRATED MEDIA SOLUTIONS provides a one stop solution for private or publicly listed companies. Whether it's branding, design, printing, website creation, SEO, shareholder & stakeholder communications, social media or PBM support and solutions we do it all. Our goal is to make your product or brand effective across all marketing and advertising platforms.
The IMS team is made up of a select group of professionals each with unique and specialized skill sets. IMS solutions are affordable and generate immediate market interest. With over a century of combined experience in Canada and abroad IMS is a powerful strategic partner for companies wanting to communicate their potential.
GLOBAL TEAM. WORLD CLASS RESULTS.
Al McLellan
SENIOR PROJECT MANAGER
Allan McLellan has two and a half decades of experience with branding, communications, investor relations, marketing management and word-smithing on behalf of over 100 private and public client companies from across Canada and the USA. They currently include Aberdeen Gould, AGS Ltd., Aurvista Gold Corp., Captain Phab, Canadian Aquaculture Systems Inc., CrowdFund.ca, Aquaculture Works, Clarke Energy Consulting, Comet Energy, Crown Gold Corporation, Duncan Park Holdings., Econ Contracting, FOSFC, Gelcote International, Highvista Gold Corporation, Irish Unity Pledge, Hornby Bay Mineral Exploration, Lloyds Laboratories Inc., Quest Rare Minerals Inc., Rio Silver Inc., Tartisan Resources Corp., Wits Basin Precious Minerals, Xterra Resources Corporation and Zippitydoda.
Len Ciaschini
PRINTING / MARKETING
Len Ciaschini has 25 years of visual design, marketing and corporate advertising and awareness campaign implementation experience. Len has extensive experience with indoor and outdoor signage, sign holders, banners, decals, vehicle and fleet wraps, tradeshow displays, flags, dimensional letters, directory signage, safety and ADA signs, promotional items, POP signs and displays, packing, print materials, 3-D routering as well as lazer and water jet cutting. His clients include Nokia, Hubbell, Veridian, Telus, Northumberland Fire Departments, Wildon, Lloyds Laboratories, Captain Phab and Gelcote International.